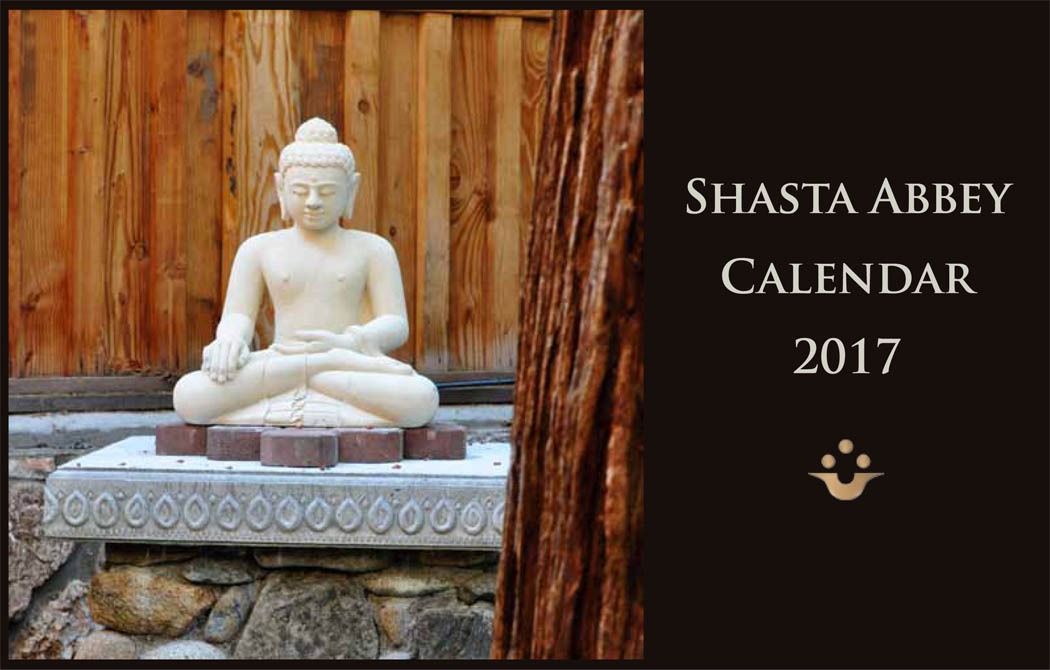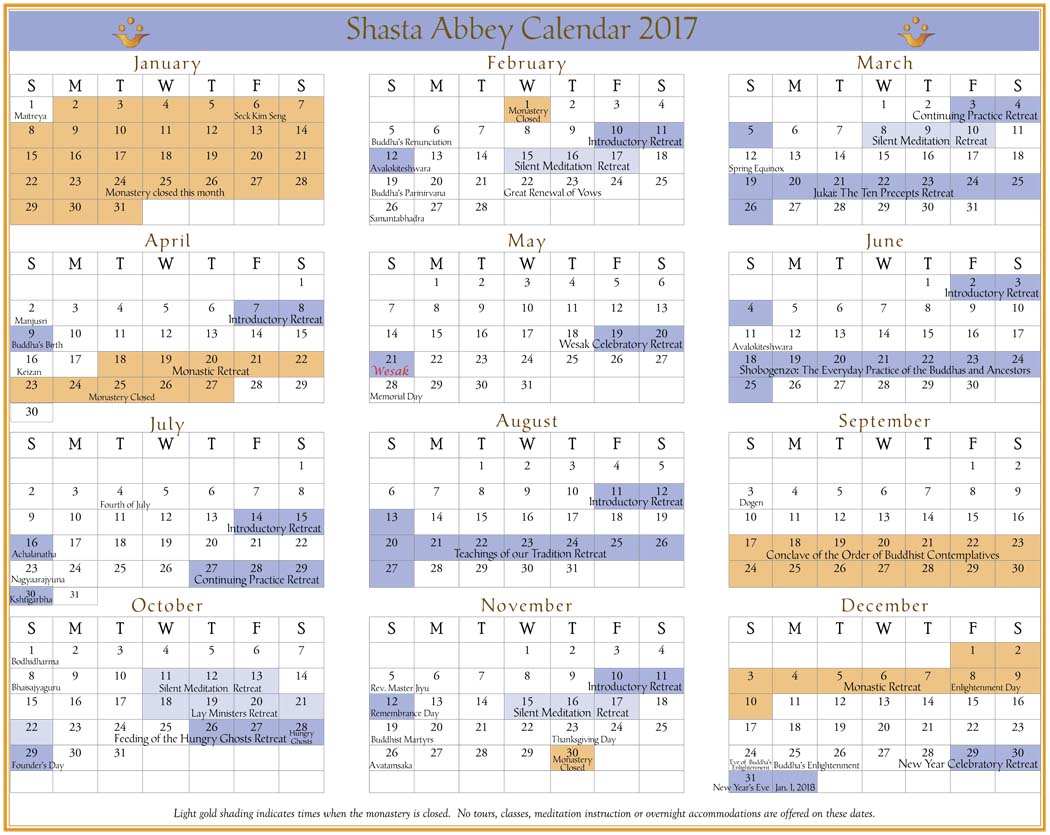 PLEASE NOTE THAT THE BODHIDHARMA FESTIVAL HAS BEEN MOVED FROM OCTOBER 1 TO OCTOBER 15, 2017.
Links to calendar pdfs for print:
Shasta Abbey 2017 Calendar Cover
Shasta Abbey 2017 Retreat and Festivals Text
This listing offers an overview of the 2017 Shasta Abbey calendar.  For a specific month by month calendar through December,  2017, please see the Monthly Google Calendar.